Finding out when your MOT is due
Preparing your car for its MOT can be a daunting task.  What should I do?
Your most important task is to find out when your car's MOT is due. If your car is brand new ten it will not require one until it is three years old, this date will be three years from its first registration.  After that, the MOT will be due on the same date every following year.
If you've lost your MOT certificate, don't worry – you can enter your car's registration and vehicle make on the GOV.UK MOT tool to check your vehicle's MOT and tax status. You can also have a brand new MOT certificate sent to you, free of charge, to replace the one you misplaced.
A pre-MOT checklist for MOT Preparation
There are a few things you can tick off to prepare your car for MOT before you take your car to the closest MOT testing centre to minimise the risk of failing. Here is our comprehensive checklist:
Clean your car (inside and out). No examiner is going to want to work with a boot full of junk or a dirty vehicle, and they could even refuse to carry out the MOT.
Wipe down your registration plates. These need to be fully readable to pass the MOT.
Ask a family member, friend, or colleague to stand outside the car and check that your lights are in working order.
Go over your windscreen wipers and look for signs of damage – tears and bent windscreen wipers could cause your car to fail its MOT.
Check your tyres! You'll need to ensure your tyre treads are within legal and safe limits. Our recent post "Do I need new tyres?" explains how to do this.
Top up oil, brake fluid, and screen wash.
Check that the horn works.
Make sure that the Vehicle Identification Number (VIN) on your car's bodywork matches the number in its V5C logbook.
Look over your vehicle's mirrors and ensure they are both intact and secure. This is vital as it means you can use them safely.
Make sure that there is fluid in your windscreen washer bottle.
Other MOT preparations
Once you've completed the MOT preparations, it will be worthwhile spending some time taking a look at the bigger checks that your MOT examiner will be rigorously testing.
Windows/Mirrors
One of the top reasons for MOT failure is windscreen damage. Before you take your car in to be tested, check that any cracks in the screen measure less than 10mm across if within the area windscreen wipers can reach. If outside this area, up to 40mm is permissible.
Mirrors must be secure and should not be damaged. Anything that could impair your vision as the driver could lead to a failed MOT test, so test by sitting in the driving seat and checking that you can use all of your mirrors safely.
Wheels/Tyres
Your wheels must be attached securely to the car. Rims should not be distorted or cracked.
Whilst preparing you car for MOT test that tyre tread depth is legal yourself – the law states that it must "be at least 1.6mm throughout a continuous band comprising the central three-quarters of the breadth of tread around the entire outer circumference of the tyre". Tyres should also display no bulges, cuts, or other damage and must be the same size as the tyre on the same axle.
Seats/Seatbelts
Seatbelts are a legal requirement on all cars built after 1965. If you own a classic car built before 1965, it is strongly advised that seatbelts be fitted. You can test yourself to check that your seatbelts are in good condition and that your seats themselves are securely fixed to the body of the car.  In the MOT preparations make sure when examining your dog has not chewed through the webbing on the
Lights
As mentioned above, you can ask someone else to help you check that your car's lights are working properly. You should check headlights, tail lights, indicators (hazards), sidelights, brake lights, and rear fog lights (if applicable to your vehicle).
The MOT tester will also check the alignment of your headlights to ensure your high beam and low beam are at legal angles.
Doors/Openings
All doors and openings must be secure, well-sealed, and able to be opened from inside and outside the car. The bonnet and the tailgate must also shut securely.
Brakes
As the most important safety factor, you would do well to check your brakes as best you can before taking your car for its MOT. Although the test itself will involve putting the vehicle on rollers to check brake performance you will be able to tell when driving if your brakes are functioning as effectively as they should be.
Another good MOT preparation relating to brakes is to put you car on a slight incline and take your foot of the brakes to see if it moves freely.  Binding brakes is another reason for MOT failure.
Your handbrake should hold the car, even on a steep incline.
Should I go for repairs before my MOT?
Factors that you should be aware of – but that may be difficult to test yourself – will include steering, brakes, and exhaust and emissions. Of course, if you've noticed an obvious problem with any of these testing areas, you should visit a garage to have the issue addressed prior to attending your MOT test.
We would always advise getting the MOT Test carried out first this way you will know exactly what repairs need carrying out.  Despite preparing your car for MOT you can never be 100% sure you have spotted everything.
The Auto Care Group has garages in Stockton; Teesdale, and Darlington. Contact us about our Repairs Service today.
MOT Testing at The Auto Care Group
And once your car is ready to test, book your MOT online through our Darlington and Stockton MOT centres. If we find any faults with your vehicle, we will contact you with a full breakdown of our findings and the improvements and cost needed to pass the MOT.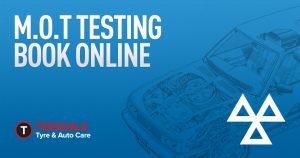 We also Carry out:
Car Servicing an all makes and models on cars under three years without invalidating your Manufacturers Warranty, Tyres, Brakes, All Repairs including suspension and timing belts, Air Conditioning, Wheel Alignment and Clutches.
The Auto Care Group are based at:
Darlington Tyre & Auto Care 01325 488855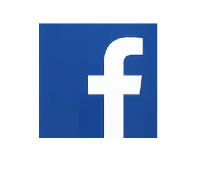 Teesdale Tyre & Auto Care 01642 676667